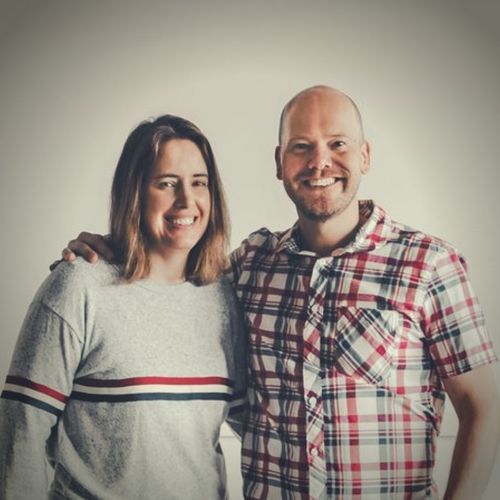 Matti was born in London, UK, to Finnish and Dutch/Scottish parents. Despite a life changing entry into the Kingdom of God in his early teens, he wrestled with the dissonance between what he read in the pages of the Bible and what he experienced in his own faith walk. Whilst he was growing in his knowledge about God, he knew little a personal relationship with God. Hungry for the more of Him and His power, Matti had a dramatic Holy Spirit, Baptism of love and power in his late teens, in which he heard the voice of God for the first time in his life. The encounter planted in him the passion for the Face of God and revival which has marked his life ever since.
Matti has had a passion for establishing a thriving culture that builds a deep connection to God, attracts the life of the Kingdom and sustains revival. He has experienced many outpourings of the Holy Spirit in his ministry, and miracles and healings regularly take place as Matti equips people to see the Kingdom of God.
Matti married his childhood love, Jodie at age 22. Jodie, is a Kiwi (New Zealander). They live in Kelowna, BC, Canada with together with their three amazing children, Grace, Olivia and William, dog and three cats.
& Our Young Adult's Pastor
Daniel and Janelle Nunez are both really passionate about serving the local church whole heartedly. Creating healthy community, that go after God's heart and living authentically and unashamed of who God created them to be, are two of their greatest values. Daniel and Janelle aim to manifest God's Kingdom in everything they do.
"Matthew 10:8
You must continually bring healing to lepers and to those who are sick, and make it your habit to break off the demonic presence from people, and raise the dead back to life. Freely you have received the power of the kingdom, so freely release it to others."

Daniel was born in the United States and raised in Mexico, Janelle is originally from Vernon BC. They both met in Redding California during their time completing three years at Bethel's Supernatural School of Ministry. They currently reside in beautiful Kelowna where they are raising their two beautiful daughters, Havilah Yohéved (2017) and Royal Valencia (2019).
Daniel leads the worship and arts teams at New Life Centre which consist of: dancing, flagging, worship music, sound, AV, live stream and media crew.

"Colossians 3:23
Whatever you do, work heartily, as for the Lord and not for men"

It is our outmost privilege to serve our King Jesus. How we serve is a reflection of our gratefulness and the overflow of His love for us. Because He is worth it and all we do is unto Him, we strive for excellence and not performance. Out of our deep connection with our God we choose to give Him what He deserves, ALL.
Janelle is the Undone Young Adult's Pastor. The Young Adult's ministry is called Undone because "we are never done growing and learning" and "we allow ourselves to be unraveled before Jesus". Her heart and passion is to see people become consumed by Jesus' goodness and His love, and discover their true identity of who He created them to be. Janelle loves equipping the saints and giving them the tools and resources as she points people to Jesus.

"Song of Songs 4:9
For you reach into my heart. With one flash of your eyes I am UNDONE by your love, my beloved, my equal, my bride.You leave me breathless—I am overcome by merely a glance from your worshiping eyes, for you have stolen my heart. I am held hostage by your love and by the graces of righteousness shining upon you"